Injured by a Drunk Driver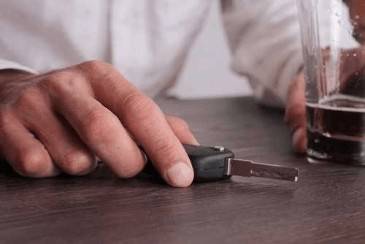 If you have been injured by a drunk driver, we would first like to express our deepest sympathies. No one should have to go through such a tragic injury, especially one caused by the irresponsibility and negligence of someone else. We can help alleviate your stress by advocating for you in a court of law to obtain the maximum amount of compensation possible. Contact our office today to schedule a free consultation.
Injured by a Drunk Driver | Seek Medical Treatment
The injuries that result from a DUI accident are often severe and can be life-threatening. After being injured in a DUI accident, it is important to get to a safe location and call 9-1-1 right away. Your health and safety should be your top priority immediately after a crash. Even if your injuries don't feel severe, it is very important to receive medical treatment as soon as possible. Not seeing a doctor will ultimately hurt your claim and decrease your chances of recovering compensation.
Download Our FREE Car Accident Guide
Injured by a Drunk Driver | Document the Scene
If you are physically able, you will want to document evidence at the crash scene. This includes the full names and contact information of the parties involved, details of the vehicles, circumstances of the accident (weather, location, time of day, etc.), signs of intoxication, and any other important details that can indicate who was responsible. Take photos of the scene and collect witness statements, if possible. This information can be used when filing a lawsuit or insurance claim against the negligent parties.
Injured by a Drunk Driver | Recovering Compensation
Our attorneys work hard to recover full compensation for our clients. Whether through a settlement negotiation or at trial, our St. Petersburg DUI accident attorneys can help you recover compensation for medical bills, vehicle repairs, pain and suffering, punitive damages, and reimbursement of lost wages.
If you have been seriously injured in a DUI accident in the state of Florida, please contact our St. Petersburg DUI Accident attorneys today to schedule a free consultation. Our proven trial lawyers will do whatever it takes to get you justice. Call our office or contact us online to arrange a free case review. Let our experience and dedication work for you.