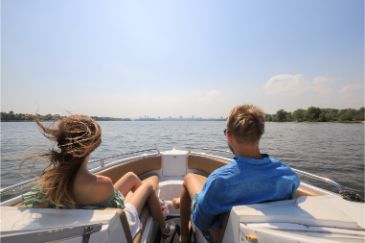 In the Tampa Bay area, and St. Petersburg specifically, we have a lot of boating accidents because of everyone on the water in this beautiful area. I talked to somebody who was seriously injured in a boating accident and their question was, "What qualities should I look for when selecting a boat accident attorney?"
Selecting a Boat Accident Attorney | Experience
The first is to be sure that you are hiring an attorney who handles all personal injury cases and has experience with boating accident injuries, specifically. The second thing that I told them was to be sure that you are finding a board-certified civil trial lawyer. What that means, in Florida, is that the attorney is in the top 1% of attorneys in the state as certified by the Florida Bar. They would be someone who has the skill and the expertise, as commented on by judges and other attorneys that have cases against them, to get that certification.
Get Our FREE Boating Accident Guide
Why Do I Need a Trial Lawyer?
For your boating accident case, you need a trial lawyer because, if you hire an attorney who doesn't go to trial, that attorney is not going to be able to get the same settlements for you from the insurance company, because that they are going to know that your lawyer does not go to trial and they're going to treat that lawyer accordingly. Even if you've sustained a serious injury in a boating accident, they may try to lowball you on your case.
On the other hand, if you have a trial lawyer who all the lawyers and all the insurance companies know is ready to go to trial if they're not fair, you're likely to get a fair settlement short of trial, and if they force you to go to trial, you're going to have a lawyer who knows how to win.
If You Are in the Process of Selecting a Boat Accident Attorney, Contact Our Office Today
If you have been seriously injured in a boating accident by the negligence of another, you deserve compensation in its fullest. There is nothing quite like getting hurt because someone else wasn't doing what they were supposed to be doing. You don't deserve to be left out to dry by the insurance company. Our St. Petersburg boat accident lawyers are here to protect your rights and defend your case. Call our office today to get a free consultation and find out how we can help you.