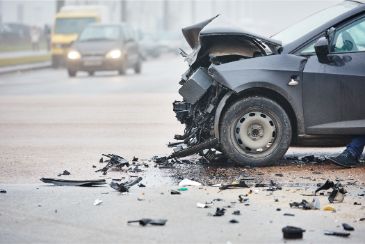 There are several mistakes to avoid after a car accident if you want to have a successful personal injury claim. Even if the other driver is 100% at-fault for the accident, you still need to make sure your rights are protected.
In this article, experienced St. Petersburg attorney Robert J. Healy discusses the mistakes to avoid after a car accident.
Mistakes to Avoid After a Car Accident
I spoke with someone who was in a car accident. She was seriously injured and had some questions. One of the questions she had was, "What are some of the common mistakes that people make when they're in a car accident?" I explained that there are several things that are big mistakes for people if they're in a car accident. It's critically important, if you're in a car accident, to call law enforcement and to document what happened in the accident. After doing that, the next thing is to obtain immediate medical care. A number of people try to put off medical care, hoping that their injuries are going to get better over the next four or five days, but the problem with that is the insurance company is going to use that against you to try to make a claim that you did not sustain an injury in this crash. If you're in a car accident and you're injured, you need to get immediate medical care at an emergency room or walk-in clinic, or another appropriate medical professional.
Get Our FREE Car Accident Guide
Giving a Recorded Statement to an Insurance Company
The next mistake that people make in car accident cases is they call their insurance company or the at-fault driver's insurance company before calling an attorney. That's a huge mistake. If you call an insurance company and speak with a professional insurance adjuster, that person's going to ask questions, probably take a recorded statement which will be used against you in the weeks, months and years to come to try to establish that your case is not as serious as it really is. They're trained to do that, so be sure, before calling any insurance company, that you hire an attorney.
Hiring the Wrong Attorney
That leads me to the last mistake that people commonly make, and that is hiring the wrong attorney. Be sure, if you're in a car accident and you have a serious injury, that you're hiring an attorney who handles car accidents every day and handles only personal injury cases. Don't hire a family friend or an attorney who does foreclosures, and does bankruptcy, and does real estate, because you're going to have someone who doesn't have the experience or expertise to prove your case. Instead, you should be looking for a board-certified civil trial lawyer who has experience in handling car accident cases and proceeding to trial.
Contact Our St. Petersburg Car Accident Lawyers Today
Were you or a loved one seriously injured in a crash and have questions about what mistakes to avoid after a car accident? Contact our St. Petersburg car accident attorneys at Salter, Healy, Rivera today for a free consultation and case evaluation. Let our experience work for you.